Das Aris Quartett erhält den mit 60.000 Euro dotierten Musikpreis der Jürgen Ponto-Stiftung im Fach Kammermusik.
Die Auszeichnung beinhaltet darüber hinaus Einladungen für verschiedene Konzertauftritte, etwa beim Schleswig-Holstein Musik Festival, dem Beethovenfest Bonn oder dem Heidelberger Frühling.
The Aris Quartett has been awarded wih the Music Prize of the "Jürgen-Ponto Foundation".
The prize includes a prize money of 60.000 Euro as well as concert invitations to prestigious Music Festivals.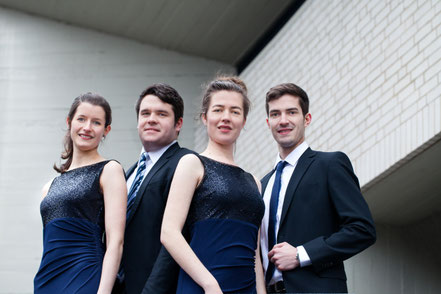 ---