Das Aris Quartett wird in diesem Jahr bei der DVD-Produktion " Max Reger: the Last Giant" mitwirken.
Diese Dokumentation zu Ehren des 100-jährigen Todestags des großen Komponisten wird bei Fugue State Films erscheinen und wir haben das große Vergnügen dafür einige seiner Quartettwerke aufzunehmen.
Sie können diese wundervolle Projekt unterstützen und sich schon jetzt hier ein Exemplar der Ende 2016 erscheinenden DVD-Box sichern!
We are excited to be part of the DVD-Production "Max Reger: the Last Giant" this year.
There will be a full biographical documentary of the great composer with lots of filmed perfomances and recordings.
The DVD will be released by Fugue State Films in 2016.
You can find more Information here!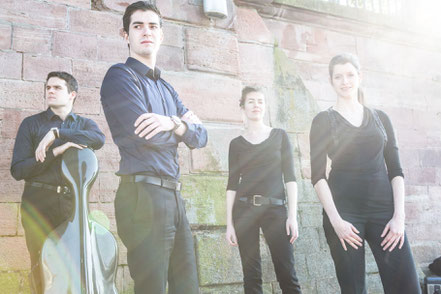 ---