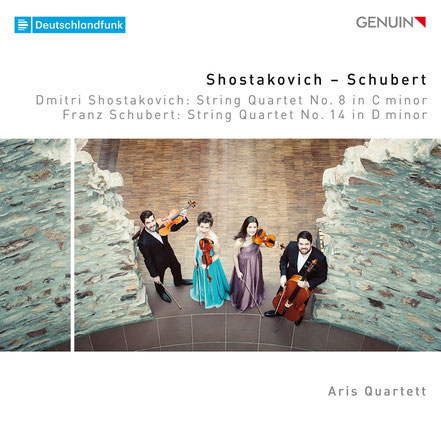 Our latest CD - including the 8th string quartet by Shostakovich and 'The death and the maden' by Schubert - has been released by GENUIN Classics in cooperation with Deutschlandfunk in September 2018.

The recording has been awarded with the Pizzicato Supersonic Award.

You can listen to it on Spotify our buy it online , on Amazone, Ebay and many others...
---