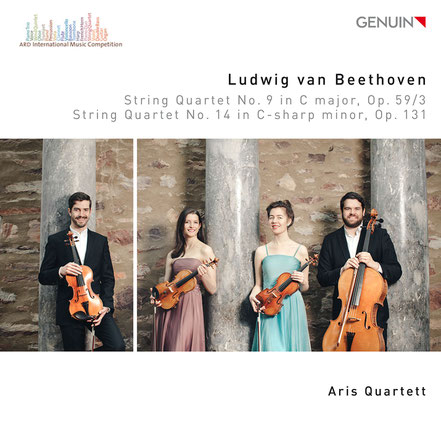 Die neue CD des Aris Quartetts wird am 08. September 2017 bei GENUIN Classics erscheinen.
Die Aufnahme widmet sich ganz den Werken von Ludwig van Beethoven:
Zu hören sind seine berühmten Streichquartette op. 59 / 3 in C-Dur, sowie sein Quartett op. 131 in cis-moll.
Wir wünschen viel Spaß beim Hören!
Our new recording with works of  Ludwig van Beethoven will be released by GENUIN Classics in September 2017.
---